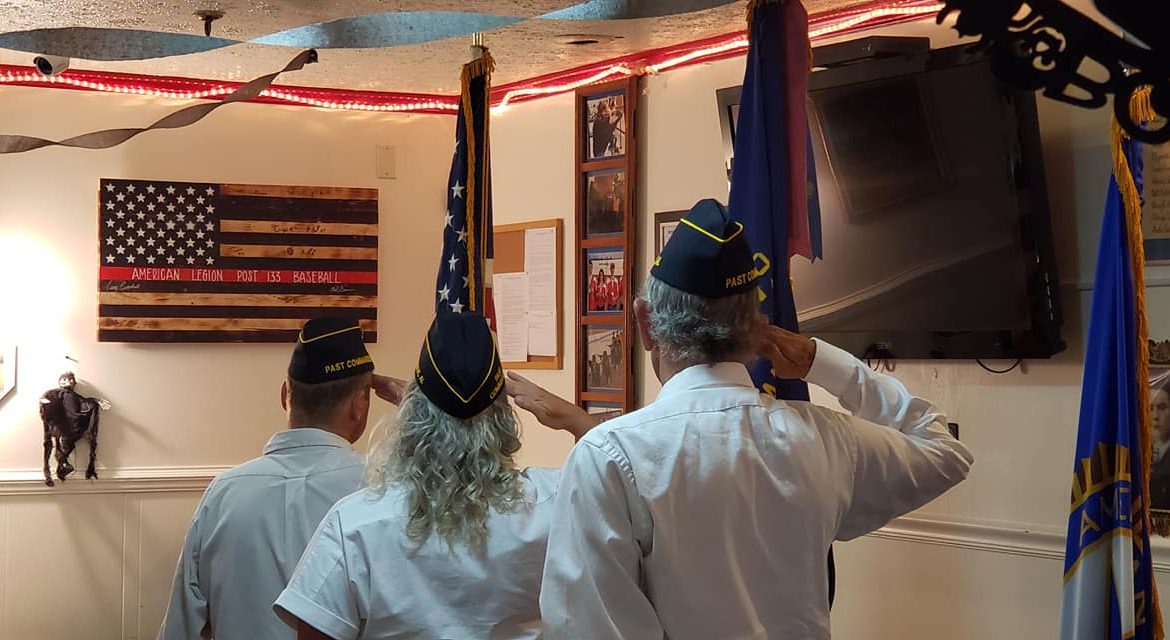 BY SARAH STEPHENS, OWNER/EDITOR
MILLBROOK – On Saturday, Oct. 19, the American Legion Post 133 in Millbrook hosted a Flag Retirement Ceremony, to properly dispose of worn or unserviceable American Flags.
I have been to a lot of these ceremonies over the years, and they get to me. Every time.
I think about the flags, and where they flew. I think about the people that saluted them, or looked to them for strength while serving overseas, away from their families.
The rain Saturday kept Legion members from immediately burning the flags, which is the proper way. That was set to be done at a later time.
What made this particular ceremony extra special was the team conducting the first part of the ceremony.
It included former Commanders of Post 133, as well as current Commander Leslie Looney. Past commanders included Bo Thompson, Bobby Boswell, Teri Parkinson, Dan Lawless, Frank Grizzell.
"The reason I wanted to do a Past Commander Flag Retirement was to recognize our past leadership and bring awareness to their continued sacrifices for Post 133 and our veterans," Commander Looney told the EAN.
Combined, these men and women have 86 years of service in the military.
I cover a myriad of different functions in my career. One of my favorites is covering anything to deal with Veterans. As the daughter of a WWII, Korea and Vietnam Air Force Veteran, it really means something to me.
I appreciate our area military organizations for all that they do. If you have never been to a Flag Retirement Ceremony, I highly recommend doing so. It means something, indeed. And in my humble opinion, that is the only time an American Flag should go up in flames.